Sit down, stay a while and have yourself an OLD STYLE with seasoned players that have been playing World of Warcraft since its inception! Not that we brag about it, mind you. We've come together over the years from vastly different backgrounds; leading the charge to dethroning the Lich King, slaying the dragon Deathwing, breaking Garrosh of the Horde and having our sights on the God of Demons.

We provide a friendly and developed social environment for a variety of players. New players can find knowledge from experienced members while gaming experts can find fellowship in end-game raids. Old Style can provide you the opportunities to make the most of your membership.

Our primary focus is to promote effective group dynamics and enhance complimentary group skills. This includes strategy, ingenuity, camaraderie, respect and fun.

Here's a toast to good times, adventure, friends, family and many dead demons!
May your stein never empty!
Getting ready to Recruit!
Anastasiadi - 2418 days ago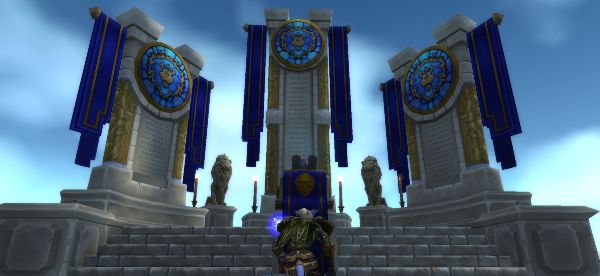 Ana here!
We have quite a bit of work a head of us if we want the guild to raid this expansion. We're already very late in the game to start because the Tomb of Sargeras is out. However, we have a lot of potential and a lower bar of needing 5 recruits.
This guild is our sacred home in the vast World of Warcraft and it deserves to be well maintained. Over the next few weeks, I'll be adding content to it to draw some interest. I've been doing a lot of research and I look forward to presenting them to get the boat moving again. Little does anyone know, but I use to maintain the forums for a roleplay dice-driven game years ago. Now that I've been given a chance to breathe some life to the guild, let's see how this goes!
Any help would be greatly appreciated :D
Save